Experience the holiday atmosphere of the 4* superior themed hotel 'Santa Isabel'!
The 'Santa Isabel' hotel is styled in the image of a traditional Portuguese abbey. It has its own chapel, two conference rooms on the ground floor and an abbey cellar which can be booked for celebrations requiring an extra special unique atmosphere.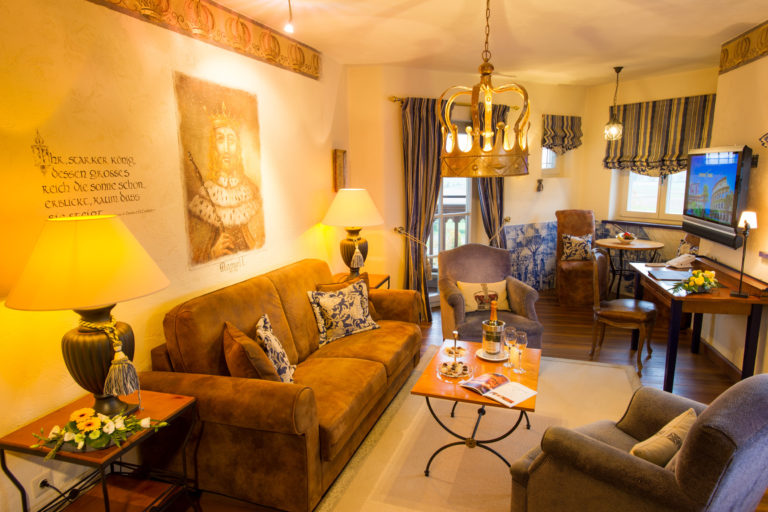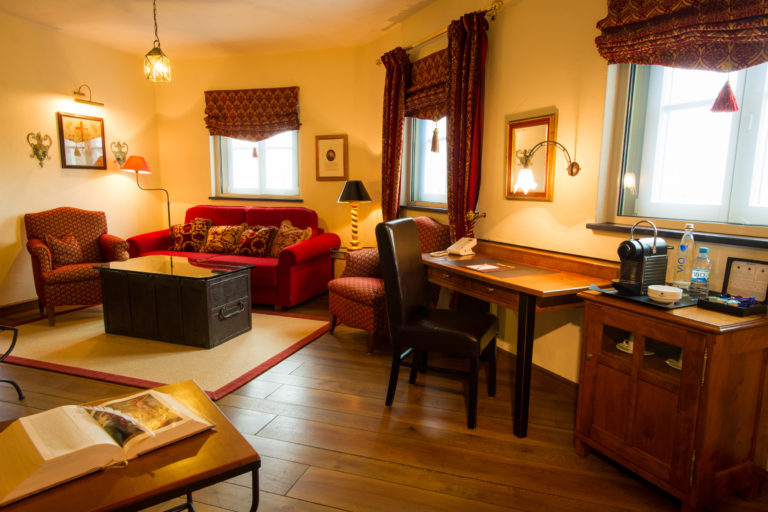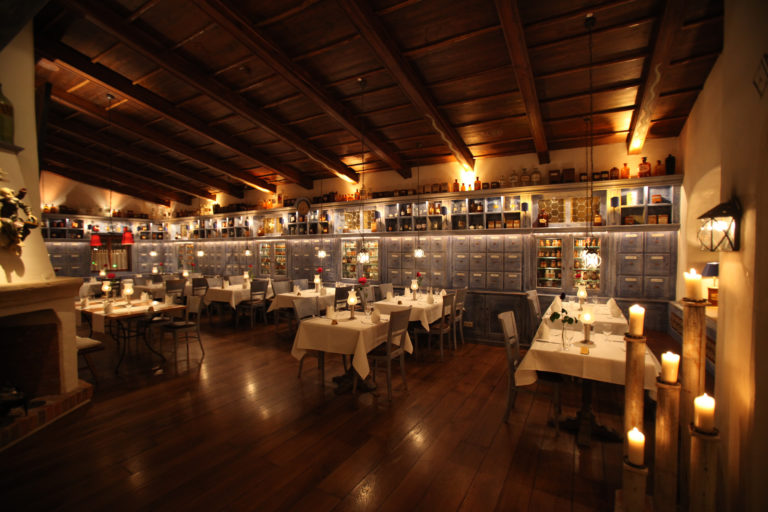 Culinary

In the 'Sala Santa Isabel' an exclusive evening buffet menu with traditional specialties from the lava stone grill awaits hungry guests.

Wellness & Spa

The 'Santa Isabel' themed wellness and spa area frees guests from the stress and strain of everyday life. The sauna, steam bath and wellness treatment facility with panoramic view of the surrounding area will ensure ultimate relaxation.

Admission prices (when staying overnight at the Europa-Park Hotels)

1-day Admission Ticket | Children: 42,50 € | Adults: 49,50 €

2-day Admission Ticket | Children: 80,00 € | Adults: 94,00 €

3-day Admission Ticket | Children: 100,00 € | Adults: 119,00 €

General Information

In Summer Season 2018 from 24 March until 4 November 2018, daily from 9am to 6pm (longer opening hours may apply during peak season).

In the Winter Season 2018/2019 Europa-Park is open from November 24, 2018 - January 06, 2019 as well as January 12/13, 2019, daily from 11am to 7pm (excl. 24/25 December 2018).

The price category is defined by the number of paying visitors over 4 years of age.
Children under the age of 4 sleep in their parents' bed free of charge (max. one child in parents' bed possible).
Cots available on request (€6/day). The price of a separate bed for children under 4 years is €15/day.
The price reduction for children in a multi-bed room requires the presence of at least one adult in the room.
When booking a room for several persons, accommodation will be in one bedroom, a right for separate bedrooms does not exist.
Daily arrival possible. Check-in starting at 3.30pm, check-out until 11am.
All rooms and themed suites are non-smoking areas.
Including sumptuous breakfast from 7am until 10am.
All Restaurants in the Hotels are open for dinner from 6 until 10pm.
For hotel guests some of the attractions are opened already 30 minutes before the official opening hours of the park (valid admission ticket required).
Parking inclusive for hotel guests, shuttle service available on request (closest train station: Ringsheim).
Including the use of the pool and the sauna areas, Fitness club – massage and solarium with extra charge!
Incl. Children's area in the restaurants; changing program for children and adults; free Internet.
Sales only at the mentioned gross prices.
All prices include VAT.
On behalf of the town of Rust, we are obliged to collect a visitor's tax of approx. €1 per adult/child from 12 years and per night!
B&B: Bed & Breakfast

Good to Know

The hotel reception desks accept in addition to cash the usual credit cards (American Express, Diners Club, MasterCard, Visa), debit cards as well as our Europa-Park 'Emotions' gift card as payment methods

Cashless payment is possible in all shops of Europa-Park. Most restaurants and snack bars accept payment by debit card, credit card as well as our Europa-Park 'Emotions' gift card.

Hotel guests may also exchange the following currencies at the reception desks at the daily rate: CAD, CHF, DKK, GBP, NOK, SEK, USD.

Do you suffer from an allergy and need hypoallergenic bedding? We will be happy to supply your booked room with appropriate bedding. At the hotels 'Bell Rock',  'Santa Isabel' and 'Castillo Alcazar', you will find hypoallergenic bedding in all rooms (except suites) as a matter of principle.
BESPOKE | RELIABLE | DISCREET
Booking with Hayat Black Forest

Bespoke Holiday

It is our pleasure to create your individual holiday package based on your hotel choice and desired services, such as airport transfer, rental car, trips, and more.

Individual Holiday booking

You can also book your hotel room without any additional service. If needed, you still have the opportunity to make use of our services after your arrival in the Black Forest.
Themed Rooms & Suites
Visit the themed hotel "Santa Isabel" in the style of a Portuguese monastery! Next to the Spanish hotel "El Andaluz", a new establishment built in the style of an old Portuguese monastery offers all the comforts and conveniences of a modern 4-star superior hotel. The guests of Europa-Park can live like monks or nuns – whilst living it up in luxury! Three conference rooms, lobby, swimming pool (indoor/outdoor), air-conditioned hotel rooms, and a wellness area.
All Rooms & Suites: Air-conditioned (May until September), safe, hair dryer, desk, telephone, free high-speed internet access (Wi-Fi). All rooms are non-smoking.
Room Categories

Standard Room | 1-6 persons

Air-conditioned (May until September), safe, shower/toilet, hair dryer, flat screens, desk, telephone, free high-speed internet access (Wi-Fi). All rooms are non-smoking.

For free:  2 bottles of water 0.5l for welcoming

Room size: approx. 30 m²

Maximum number of persons: 6

"Deluxe" Room | 1-4 persons

Air-conditioned (May until September), safe, shower/toilet, hair dryer, flat screens, desk, telephone, free high-speed internet access (Wi-Fi). All rooms are non-smoking.

Special features: minibar, iHome radio alarm-clock

For free:  2 bottles of water 0.5l for welcoming

Room size: approx. 30-39 m²

Maximum number of persons: 4

Suites

Themed Suite | 1-4 persons

Special features: Balcony, 1 bedroom with double bed, 1 living room with sofa and a bunk bed, bathtub with integrated shower, iHome radio alarm-clock, two flat-screen TV, bathrobe, minibar

For free: coffee machine, 1 bottle of water 0.75l for welcoming

Room size: approx. 48-56 m²

Maximum number of persons: 4

Sagrado Suite | 1 - 4 persons

Special features: Balcony, 1 bedroom with double bed, 1 living room with sofa and a bunk bed, bathtub with integrated shower, separate toilet, iHome radio alarm-clock, two flat-screen TV, minibar

For free: coffee machine, 1 bottle of water 0.75l for welcoming

Room size: approx. 51-63 m²

Maximum number of persons: 4