At altitudes of between 700 and 1,500 metres, the Black Forest Highlands offer astoundingly beautiful countryside, romantic villages, peace and tranquillity, as well as a range of culinary delights.
In addition to the area's stunning surroundings, the Black Forest Highlands are renowned worldwide for their traditional cuckoo clocks, the exquisite Black Forest gâteau and, of course, the famous Titisee lake. Due to its elevation and air quality, the Black Forest Highlands has a healing climate that ensures an allround feeling of well-being. Take a breath of healthy fresh air and relax.
Nature | Traditions | Family
Black Forest Highlands Brand Video
There are no foreign lands. It is the traveler only who is foreign.
Germany's largest tourist Destination
Further Questions? Leave the everyday behind.
The Black Forest Highlands offer some of Germany's most stunning and untouched scenery. The holiday destinations in and around Titisee, Schluchsee and the Feldberg attract visitors with their spectacular summits, refreshing lakes, shady forests and deep gorges. Feel yourself unwind as you scale the Black Forest Highlands' mountains and take pleasure in the outstanding, rejuvenating climate and clean air in the heart of unspoiled nature. We hope that you enjoy your voyage of discovery!
Typical Black Forest

World-famous features of the Black Forest Culture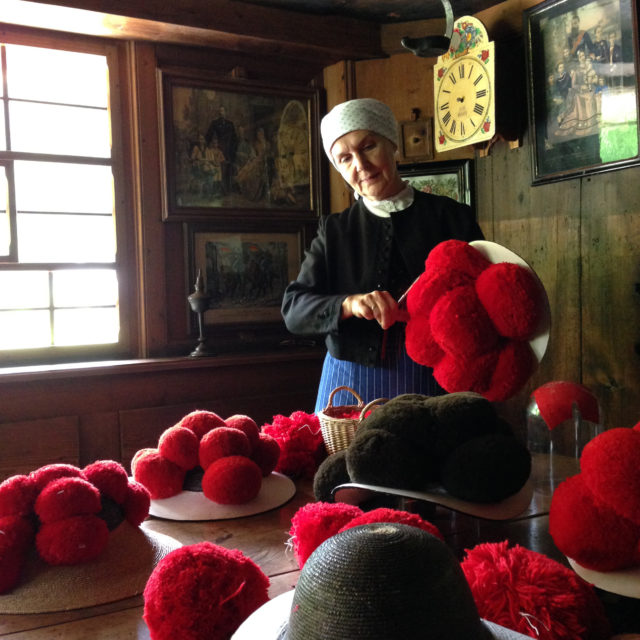 Bollenhut Hat

Comprising 14 woollen pom-poms, which are red for unmarried women and black for married women, the Bollenhut hat has become a trademark of the Black Forest.

Black Forest Gâteau

The Black Forest gâteau, which is renowned the world over, is Germany's most popular layered cream cake and is made of cream, a biscuit base, cherries, chocolate shavings and the famous Black Forest Kirschwasser brandy.

Cuckoo Clock

The world-famous cuckoo clock has been manufactured in the Black Forest since as early as the 18th century. Every clock is carved by hand, in a process that requires skilful craftsmanship and imagination. Wood from local birch or lime trees is the material of choice.
Our top 10 Reasons

Your Holiday in the Black Forest Highlands

1. Climatic Health resorts and pure, fresh mountain air for a sense of well-being
2. Breathtaking mountain landscapes
3. Get in touch with nature in idyllic surroundings
4. Extremely warm hospitality and culinary delights
5. Fun-Filled adventures for the whole family
6. Free entry to more than 100 attractions with the Red Inclusive Card
7. Vibrant Black Forest customs and traditions
8. Magnificent medieval architecture
9. Fascinating things to discover at any time of the year
10. Largest ski resort north of the Alps
Active | Relieving | Hospitality
Our Top Recommendations for Your stay