In the heart of the border triangle, between the Black Forest and Vosges, lies the best theme park worldwide.
Whether Ireland, France or Spain ‒ 15 European themed areas with exemplary architecture, gastronomy, and vegetation are waiting to be discovered by visitors from around the world, embarking on a journey of discovery through Europe with over 100 attractions and shows and the promise of lots of fun and adventure for the whole family.
Family Moments
Europa-Park 2018 - All Novelties
Pure Adrenalin

Fans of high speeds can board one of the 13 spectacular rollercoasters at Europa-Park. In Iceland, the 110 km/h wooden rollercoaster WODAN ‒ Timburcoaster or the catapult rollercoaster blue fire Megacoaster powered by GAZPROM, which accelerates from 0 to 100 km/h in 2.5 seconds, attract daredevils. Adrenaline enthusiasts will also get their money's worth with a ride on the high-speed rollercoaster Euro-Mir in Russia or with a go on the 73-metre-high Silver Star in the French themed area.

Images © Copyright Europa-Park | Image © blue fire Megacoaster powered by GAZPROM

Fun for Old and Young

But Germany's largest theme park is not just a place for brave rollercoaster fans. Calmer minds can also find what their hearts desire: in Italy, guests float gently through the air with 'Volo da Vinci' and can enjoy the best of southern flair with ice cream and pasta.

There is also Grimm's Enchanted Forest, popular with all ages, where fabulous creatures such as Mother Hulda, Rapunzel, and Cinderella and their lovingly-staged stories wait behind every corner. On particularly warm summer days, the family-friendly Tirol Log Flume in Austria or the water rollercoaster Poseidon in Greece provide a welcome respite.

Unique Shows

There are also over 23 hours of daily entertainment to enchant and inspire. At the Globe Theatre in the English themed area, visitors can now look forward to a wonderful acrobatic journey through times of Shakespeare and Sherlock Holmes to modern day. With a duration of around 4.5 hours, visitors of all ages can experience what is probably the longest show in the world at the Bamboe Baai restaurant in Holland, starting at the beginning of the season with 'The House of the Chinese National Circus'. Alongside all that, Germany's largest amusement park offers numerous event highlights throughout the year.
Some Impressions of the
15 European Theamed Areas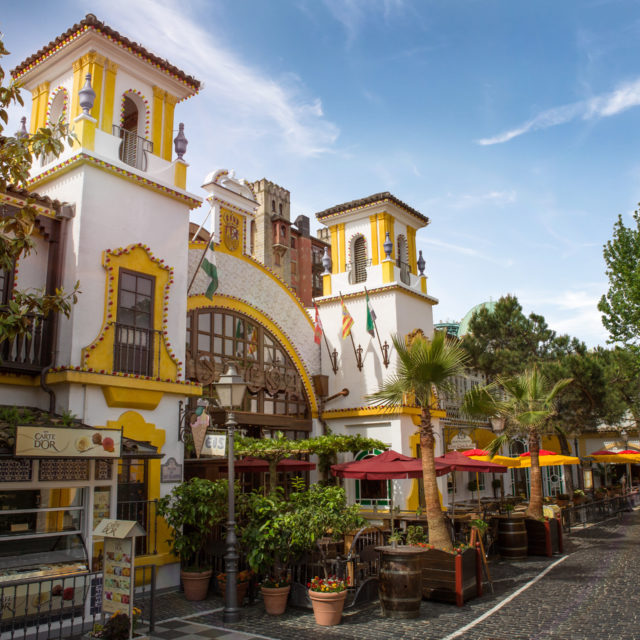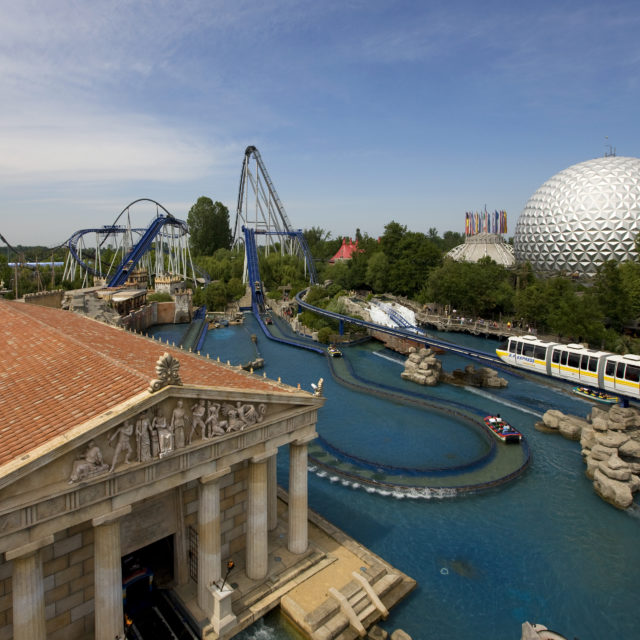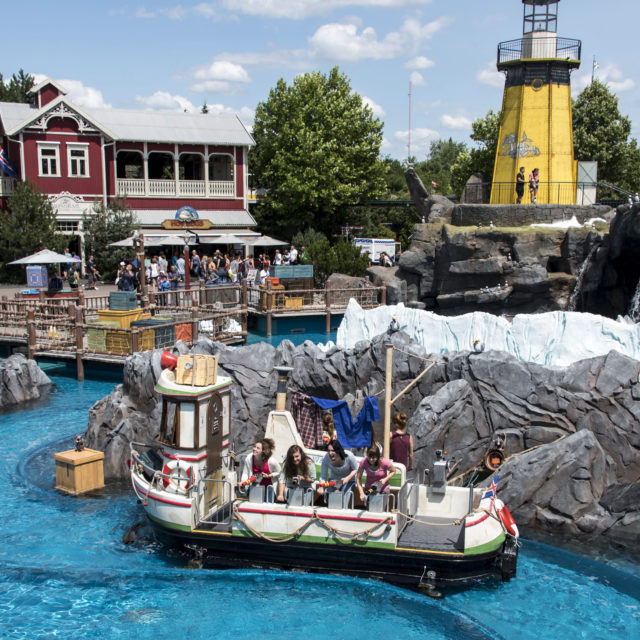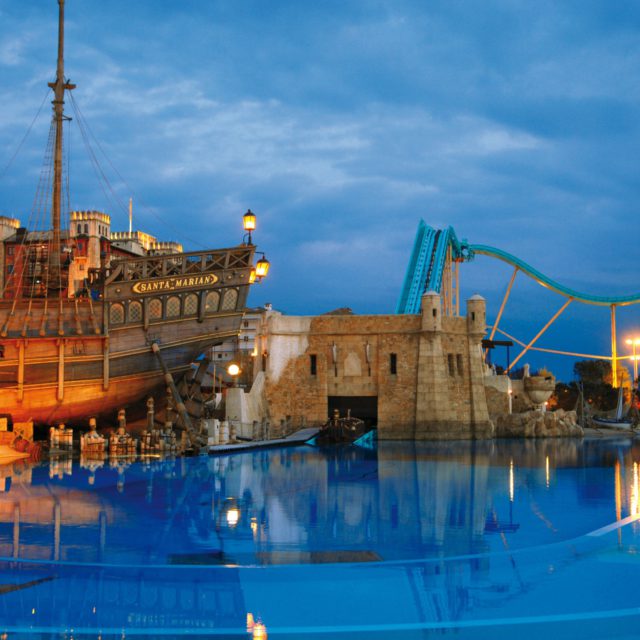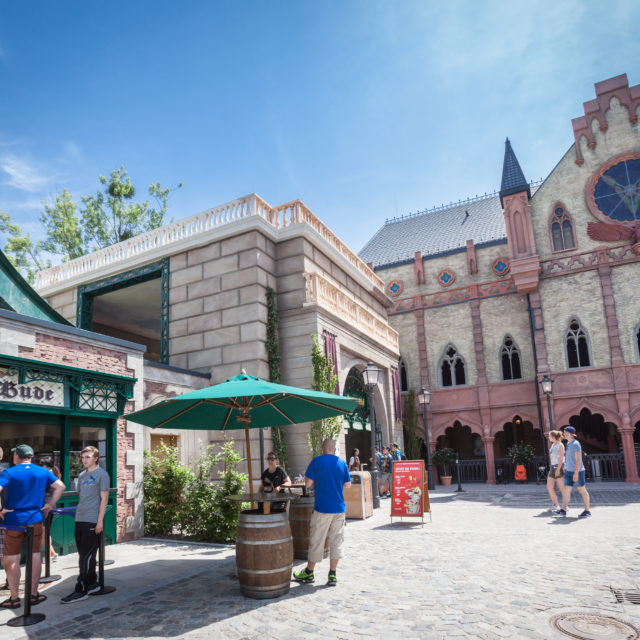 (daily opened from 9am to 6pm – longer opening hours during peak season)
Summer Season 2018: 24.03. – 04.11.2018
Price Categories Summer Season

Infants (under 4) | FREE
Proof of age in the form of a current passport or copy of the birth certificate is required. Without valid proof of age, the price for children (aged 4 - 11) will be charged.
Children (aged 4-11) | €42.50
Proof of age in the form of a current passport or copy of the birth certificate is required. Without valid proof of age, the price for adults (aged 12+) will be charged.
Children on their birthday | FREE
(up to their 12th birthday and on presentation of an identity card)




Adults (aged 12+)

Senior Visitors (aged 60+)

€42.50

When visiting Europa-Park, enjoy a free piece of cake at the Balthasar Castle Restaurant (Summer Season) or on selected days a mug of mulled wine (Winter Season). You will receive a voucher for these special treats at the Information Office at the Main Entrance when purchasing a ticket for Senior Visitors (aged 60+). Valid from 1st Apr - 5th Nov 2017. More offers for Senior Visitors (aged 60+).

Visitors with Disabilities (disability ID required)

€42.50

On presentation of your disability ID we offer reduced entry to Europa-Park for €42.50 (Summer Season).
Wheelchair users and blind visitors are entitled to free entry to Europa-Park on presentation of disability ID showing 'B' - (accompanying visitor required, who we also offer a reduced entry price to).

2 Day Admission Tickets

2 Day Admission Tickets Children (aged 4-11): €80


2 Day Admission Tickets Adults: €94

2 Day Admission Tickets Senior Visitors (aged 60+): €80

2 Day Admission Tickets Visitors with Disabilities: €80